BCMD – In August, BCMD will hold four "Roundtable" events scattered throughout our two-state region, where SBC President, Bart Barber, will share with us. The theme of the event is "Seeking Unity in the SBC." The dates, times, and locations are below:
Thursday, August 24 – 5:00 – 9:00 p.m. at LifeHouse Church in Townsend, DE
Friday AM, August 25 – 9:00 a.m. – 1:00 p.m. at Riva Trace Baptist in Davidsonville, MD
Friday PM, August 25 – 5:00 – 9:00 p.m. at Westminster Baptist in Westminster, MD
Saturday, August 26 – 9:00 a.m. – 1:00 p.m. at Mountain City Church in Frostburg, MD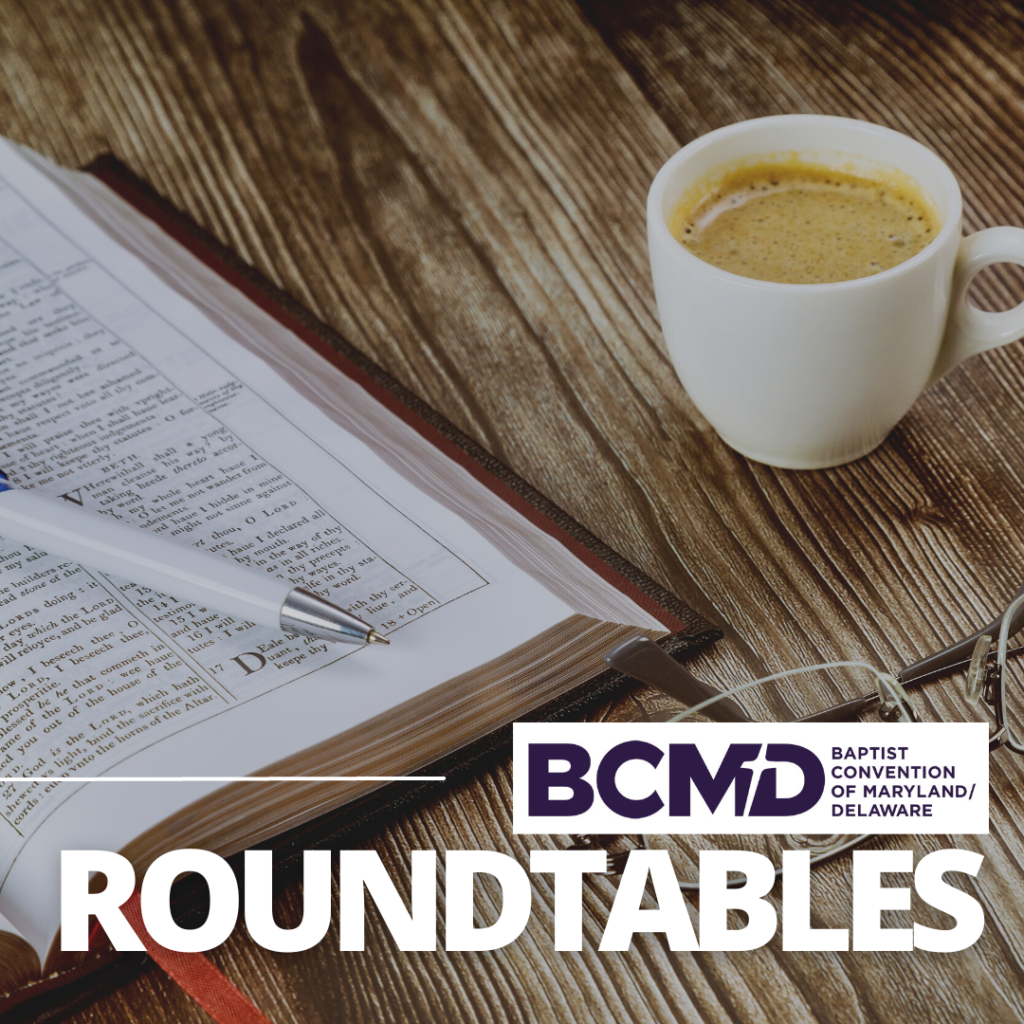 In this effort, we will partner with The Matthew 5:9 Fellowship who will be sharing about understanding and dealing with toxic polarization. Then President Barber will address issues in SBC life that lead to toxic polarization. He will help us to know how these things are progressing through SBC polity. In addition, and most importantly, there will be a time of "Questions and Answers."
More information and registration can be found here.