It is that time again for our Annual MMBA  Pastor/Spouse Appreciation Dinner. Save the date for Friday, November 3, 2023.
Please register for the Appreciation Dinner HERE!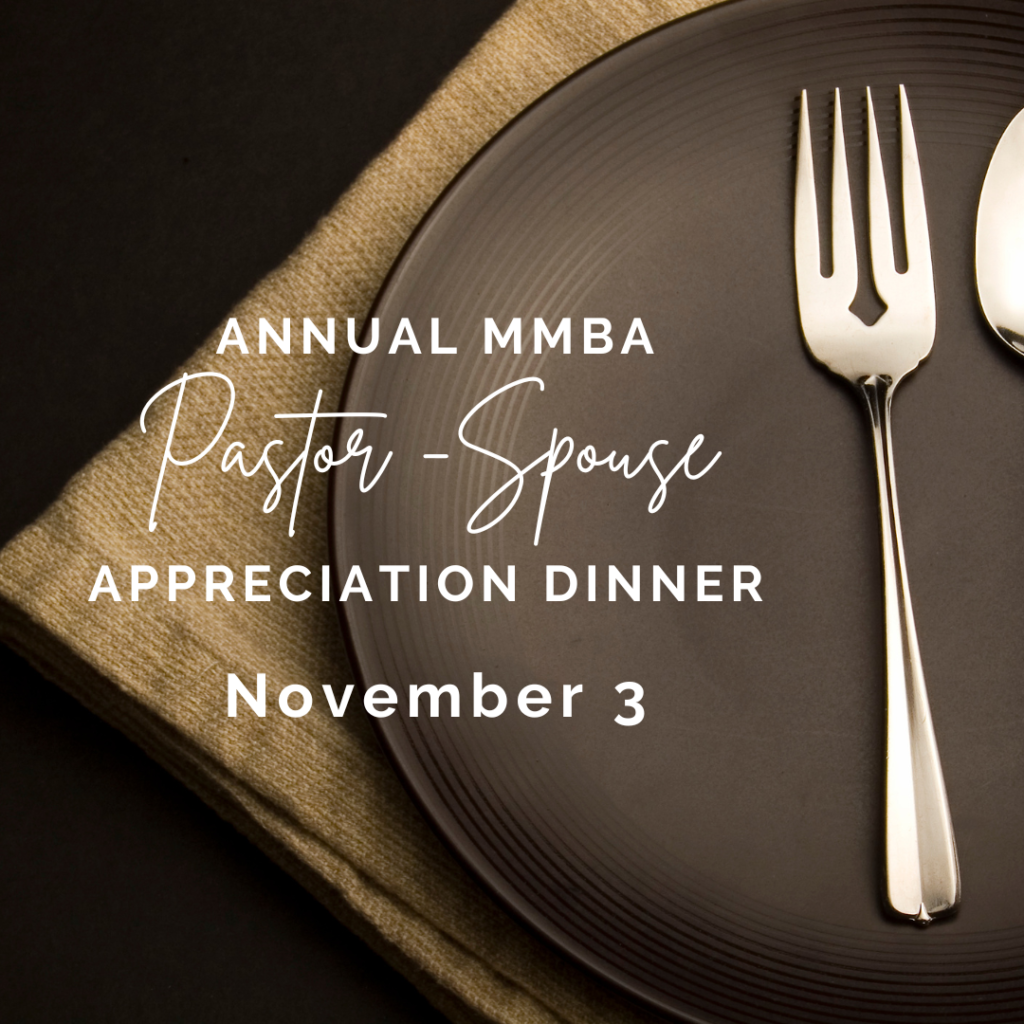 Burntwoods Baptist Church
14135 Burntwoods Road
Glenwood, MD 21738
November 3, 2023
6:00 p.m. – Hors d'oeuvres
6:30 p.m. – Dinner and Entertainment
Our meal will once again be catered by Friendly Farm Restaurant!