Pastor Larry Davis of Grace Seaford Baptist Church, (Delaware) is looking for interested volunteers to help in Puerto Rico after the recent hurricane.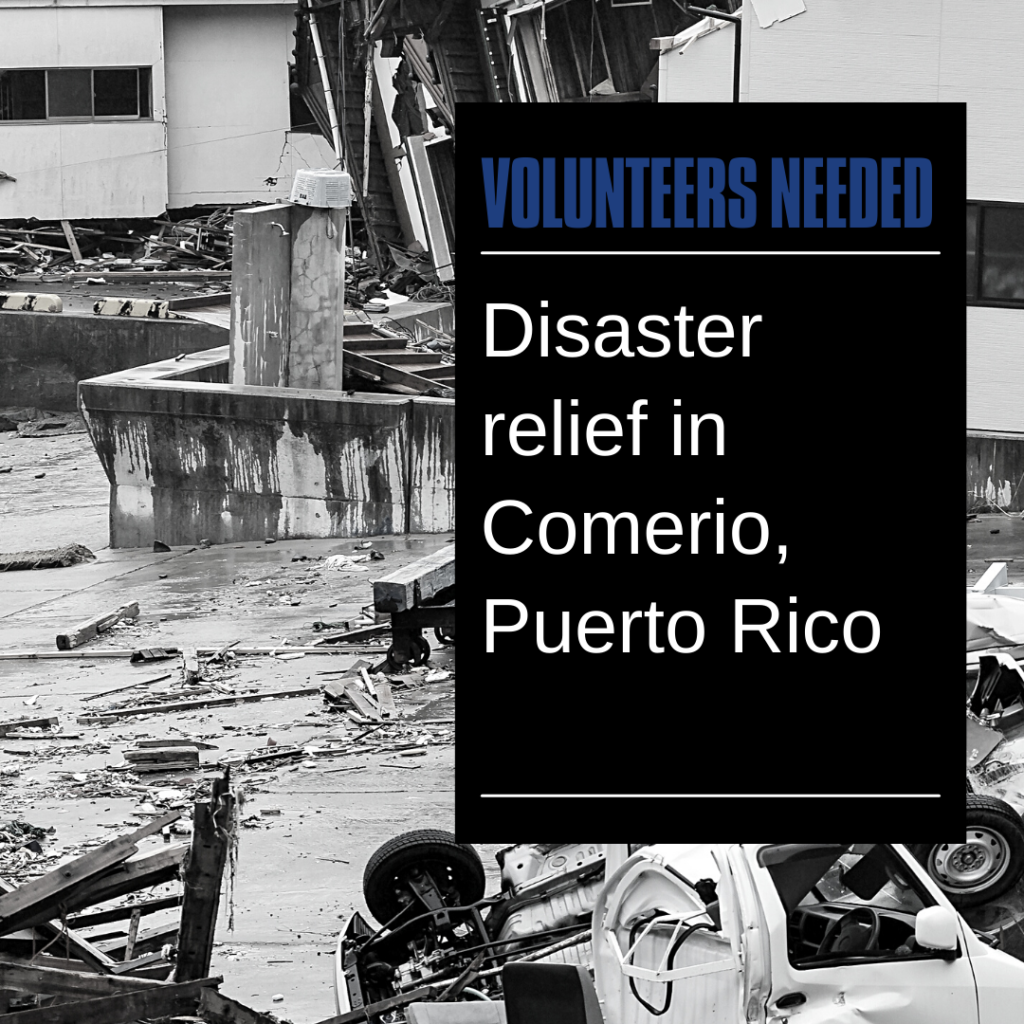 When: 10/12 – 10/19
Where: Comerio, PR. One Church Comerio, Pastor Jorge Reys
https://one-church-comerio.business.site
Who to talk to: Pastor Davis 443-783-2845 pastor@graceseaford.org
What's the need? 8-10 workers who can rebuild 3 homes.
Financial Component: $700 w/ taxes, plus $25 a day for food.
If you would like to go, but need additional funds, please contact Larry Steen at DOM@midmarylandba.org.
Contact pastor@graceseaford.org for flight info.
Check out this video of Pastor Davis and Keith Meyer (DOM Eastern Association) for more information: