The Pastors & Staff Prayer Luncheon will be held at Friendship Baptist Church in Sykesville, 1391 Sykesville Rd, Sykesville, MD 21784 on Friday, March 31, from 10:00am to Noon. A luncheon will follow. Register online HERE.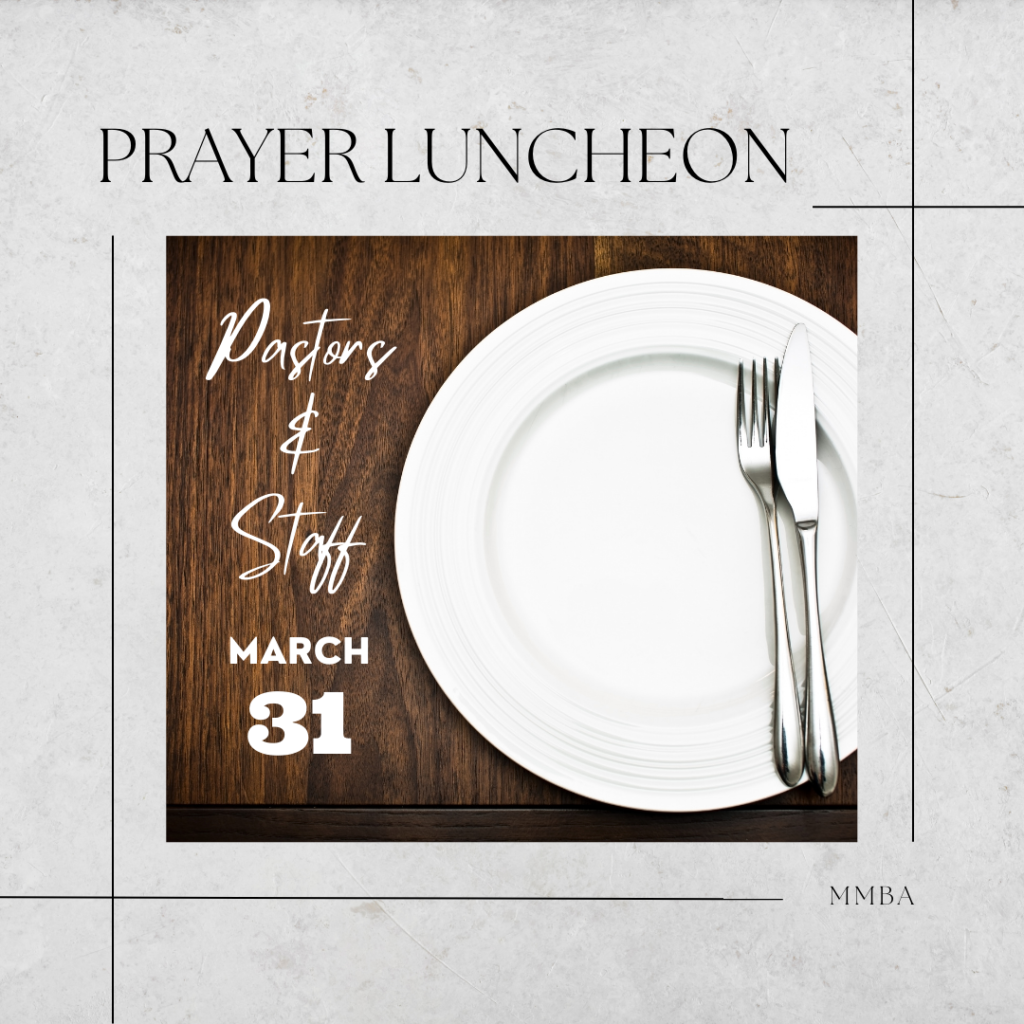 This event is for all pastors and staff. Spouses are also invited to come. Please communicate this event to all who are invited and have them register online.
Prayer is our foundational strategy to advance the Gospel. I have invited Pastor Adam Nathanson (Leader of the Prayer Seminar) to share on pray for an hour and we will spend the next hour in prayer together for our churches and each other.
If you can't make it, and have a prayer request for you or your church, please email John Mackall at DOM@midmaryland.org.